What is B-Dance?
Events Agency from Barcelona and Madrid
Based in Barcelona, B-dance agency specializes in dance shows and events. Founded in 2008 we have provided services across Spain, our many years of specialist experience  has enables us to become the entertainment agency that we are now.
Over the years  B-Dance Projects a & events  has been  pursuing the same objective:  to offer all our clients a complete, personalized and quality service. In addition to this, we aim to be as flexible as we can in terms of shows formats. Our service includes on site coordination and/or  stage management without other intermediaries, thus avoiding possible organizational problems.
Our key to success as an event company has been to focus each aspect of the management's process carefully, giving the attention required  to communication, artistic creation, production, organization, assistance and monitoring.
Further more, our team is composed of  recognized professionals who a have a friendly attitude and an open mind. All together, we will make everything that we can to meet any demands or needs  that our clients may have in relation to their event. We design the best event and  show for you  according to your requirements. We provide tailor made services  based on the  companies values and on the individuals wishes in order to share a fun and grateful experience.
¿Qué servicios ofrece B-Dance?
Agencia de Espectáculos
Como agencia de espectáculos llevamos a cabo la organización, coordinación y gestión de espectáculos, eventos, animaciones y clases de danza en una variedad de estilos muy amplia. Destacamos por nuestra experiencia en el sector de las empresas de espectáculos por nuestra profesionalidad, cercanía al cliente y asesoramiento continuo.
Trabajamos tanto para particulares como para empresas. Entre nuestras propuestas como empresa de eventos están: espectáculos de baile (flamenco, cabaret, bailes latinos,  hip hop, breakdance, danza oriental, danza aerea…) shows temáticos, shows tecnológicos, shows para eventos comerciales, flashmobs, espectáculos temáticos de danza (para cenas, bodas, discotecas, o eventos corporativos) ,Dj's , zancudos,  coreógrafos, músicos, malabaristas, pasarelas, animaciones para fiestas y eventos, videoclips y clases de baile para despedidas de solteras, entre muchos otros tipos de servicios y eventos.
Y es que además de todos estos eventos, tenemos en nuestra trayectoria, (a través de nuestro portal Barcelona Dance), la organización cursos y masterclass con profesores y coreógrafos reconocidos mundialmente. Ofrecemos talleres, flashmobs y creación de shows para empresas. Actividades de Team building, dónde tus empleados pueden convertirse en protagonistas y fomentar la cohesión de los equipos de trabajo.
Ofrecemos los mejores servicios para conseguir los mejores eventos para empresas, ya sean congresos, eventos promocionales, cenas de empresa o cualquier otro tipo de celebración o evento relativo al mundo empresarial. De la misma manera, tratamos de adaptar nuestros servicios a las demandas particulares, aportando las mejores animaciones o espectáculos para bodas, cumpleaños, despedidas de soltera, entre muchas más opciones.
¿Cómo trabajamos con empresas y particulares?
Creamos espectáculos para Empresas y eventos para Bodas y Celebraciones
Para llegar a dar un servicio completo a todos nuestros clientes, contratamos bailarines nacionales e internacionales para shows. Con esto conseguimos ser una de las empresas organizadoras de eventos de Barcelona con espectáculos multiculturales de calidad.
Si tienes una idea y no sabes cómo llevarla a cabo, como agencia de espectáculos estamos dispuestos a asesorarte en el desarrollo de tu proyecto, ofreciéndote las opciones más adecuadas y ajustadas a tu presupuesto.
Para todo ello en nuestra empresas de eventos, contamos con un equipo de profesionales de diferentes áreas que respaldan nuestra labor y en conjunto perseguimos el objetivo de que tu evento sea siempre creativo y exitoso.
Tan sólo tienes que transmitirnos la idea del tipo de show, espectáculo o actividad que quieres realizar y nosotros trataremos de ofrecerte nuestros servicios de la forma más personalizada y adaptada posible.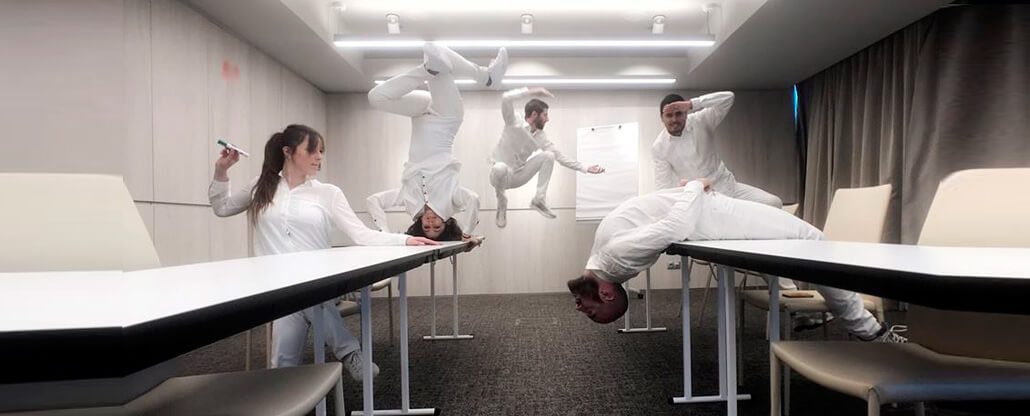 Theme Dance Performances for corporate parties and events
Shows and dance performances for corporate events (Trade fairs, congress, diner shows...) and for private events (parties, weddings,...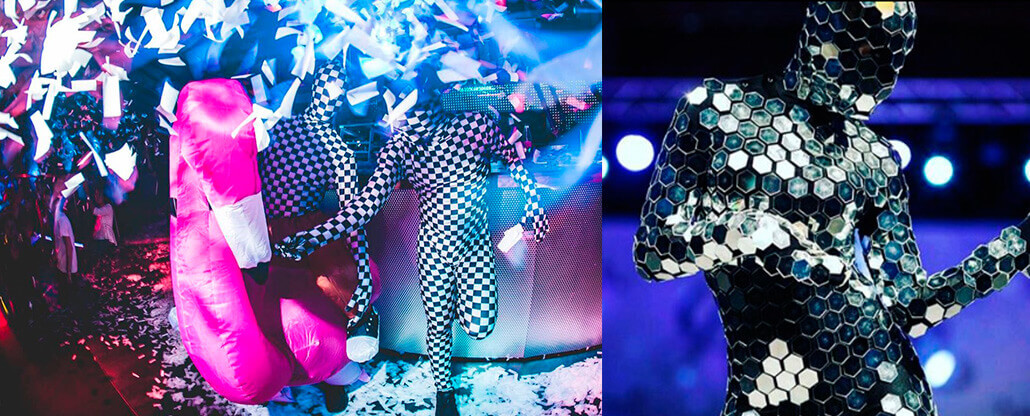 Entertaining Acts for Partie, Fairs and Corporate Events
We offer livening up acts for parties and events in Barcelona, Madrid and nationwide, with dancers, actors, entertainers, a wide rang...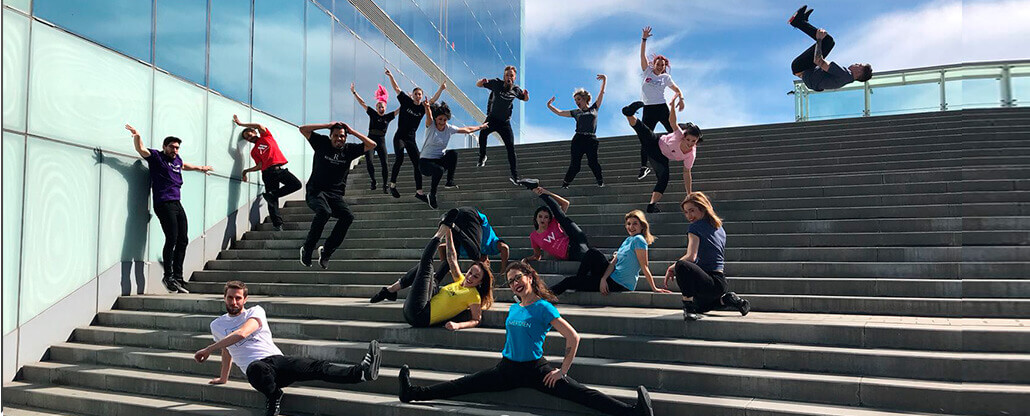 Flashmobs for events
Custom designed Flasmobs for trade fairs, conventions, street marketing events, anniversaries, weddings parties, Ask for hand in marriage... We organize flashmobs with ...